- AWARD-WINNING ILLUSTRATIONS -
VIEW AWARDED WORK BY INDIVIDUAL ILLUSTRATOR [LEFT] OR BY YEAR [RIGHT].
THE AWARD NAME KEY AT LEFT LISTS ABBREVIATIONS USED FOR EACH TYPE OF AWARD.
BY ARTIST
AWARD NAME KEY
Applied Arts Award -AAA
Art Director's Club -ADC
Art Director's Club Canada -ADCC
American Graphic Design Awards -AGDA
American Institute of Graphic Arts -AIGA
American Illustration -AI
American Society of Business Publication Editors -ASBPE
Applied Arts -AA
Ciudad de Leganés Contest -CLC
Comarca do Sar -CDS
Communication Arts -CA
Creative Quarterly -CQ
Daytime Emmy Nominated Outstanding Special Class/Short Format Daytime Program -DENOP
Design & Art Direction -D&AD
Digital Signage Expo -DSE APEX
Festa da Istoria de Ribadavia Poster Contest -FIRPC
Galicia Create Competition-GCC
Graphic Design USA Awards -GDUA
Ilustramaxina Prize -IP
Illustration Prize Injuve -IPI
Illustration Annual -IA
Interactive Design Institute -IDI
International Cycling Film Festival -ICFF
International Motion Art Awards -IMAA
International Short Film Festival -ISFF
International Wine Competition -IWC
Junior Library Guild -JLG
Maryland Blue Club Young Reader Award -MBCYRA
National Magazine Awards -NMA
Nigran Jazz Poster Contest -NJPC
Pentawards Worldwide Packaging Design -PWPD
Peter Lisagor Award -PLA
San Francisco International Wine Competition -SFIWC
Santa Pola Comic and Illustration -SPCI
Society of Illustrators -SOI
Society of Illustrators Original Art Show -SOI OAS
Society of Illustrators West -SOIW
Society of News Design -SND
Society of Professional Journalism -SPJ
Society of Publication Designers -SPD
Spanish Ministry of Culture -SMC
Summit International Awards -SIA
Wisconsin State Reading Association -WSRA
World Illustration Awards -WIA
ARTIST: Jungyeon Roh
TITLE: Scene [2 of 2]
CLIENT: Kiehl's
ARTIST: Hye Jin Chung
TITLE: Tea Ceremony Teacher [1 of 3]
ARTIST: Red Nose Studio
TITLE: Mold Removal
CLIENT: Angie's List
ARTIST: Red Nose Studio
TITLE: My Doctor Saved My Life!
CLIENT: Angie's List
ARTIST: Dinara Mirtalipova
ARTIST: Hye Jin Chung
TITLE: Mineral Collector
SOIW 51 2013, SOI 55 2012
ARTIST: Hye Jin Chung
TITLE: The Stink [2 of 8]
ARTIST: Red Nose Studio
TITLE: Explore [2 of 4]
CLIENT: The New Yorker
ARTIST: Hye Jin Chung
TITLE: Mom with Anxiety
ARTIST: Jungyeon Roh
TITLE: Live Cover Project [1 of 12]
ARTIST: Jungyeon Roh
TITLE: Live Cover Project [4 of 12]
ARTIST: Jungyeon Roh
TITLE: Live Cover Project [7 of 12]
ARTIST: Jungyeon Roh
TITLE: Live Cover Project [10 of 12]
ARTIST: Hye Jin Chung
TITLE: Plant Collector
ARTIST: Red Nose Studio
TITLE: Chasing the Storm
CLIENT: Angie's List
ARTIST: Hye Jin Chung
TITLE: Urban Planner [3 of 3]
ARTIST: Red Nose Studio
TITLE: Explore [3 of 4]
CLIENT: The New Yorker
ARTIST: Hye Jin Chung
TITLE: Checking for OCD [1 of 3]
ARTIST: Hye Jin Chung
TITLE: Water Collector
CA 54, 2013, AI 32 2013, 3X3 2013, AA 2013,
CQ 32 2013
ARTIST: Hye Jin Chung
TITLE: Hit and Run [2 of 3]
ARTIST: Hye Jin Chung
TITLE: Fear of Germs [3 of 3]
ARTIST: Red Nose Studio
CLIENT: Passion Pictures
SOIW 51 2013, SOI 55 2012
ARTIST: Hye Jin Chung
TITLE: The Stink [3 of 8]
ARTIST: Jungyeon Roh
TITLE: Live Cover Project [2 of 12]
ARTIST: Jungyeon Roh
TITLE: Live Cover Project [5 of 12]
ARTIST: Jungyeon Roh
TITLE: Live Cover Project [8 of 12]
ARTIST: Jungyeon Roh
TITLE: Live Cover Project [11 of 12]
ARTIST: Red Nose Studio
TITLE: Explore [4 of 4]
CLIENT: The New Yorker
ARTIST: Jungyeon Roh
TITLE: Volkswagon
CLIENT: Volkswagon
ARTIST: Graham Roumieu
TITLE: Carrot
ARTIST: Hye Jin Chung
TITLE: Seamstress [2 of 3]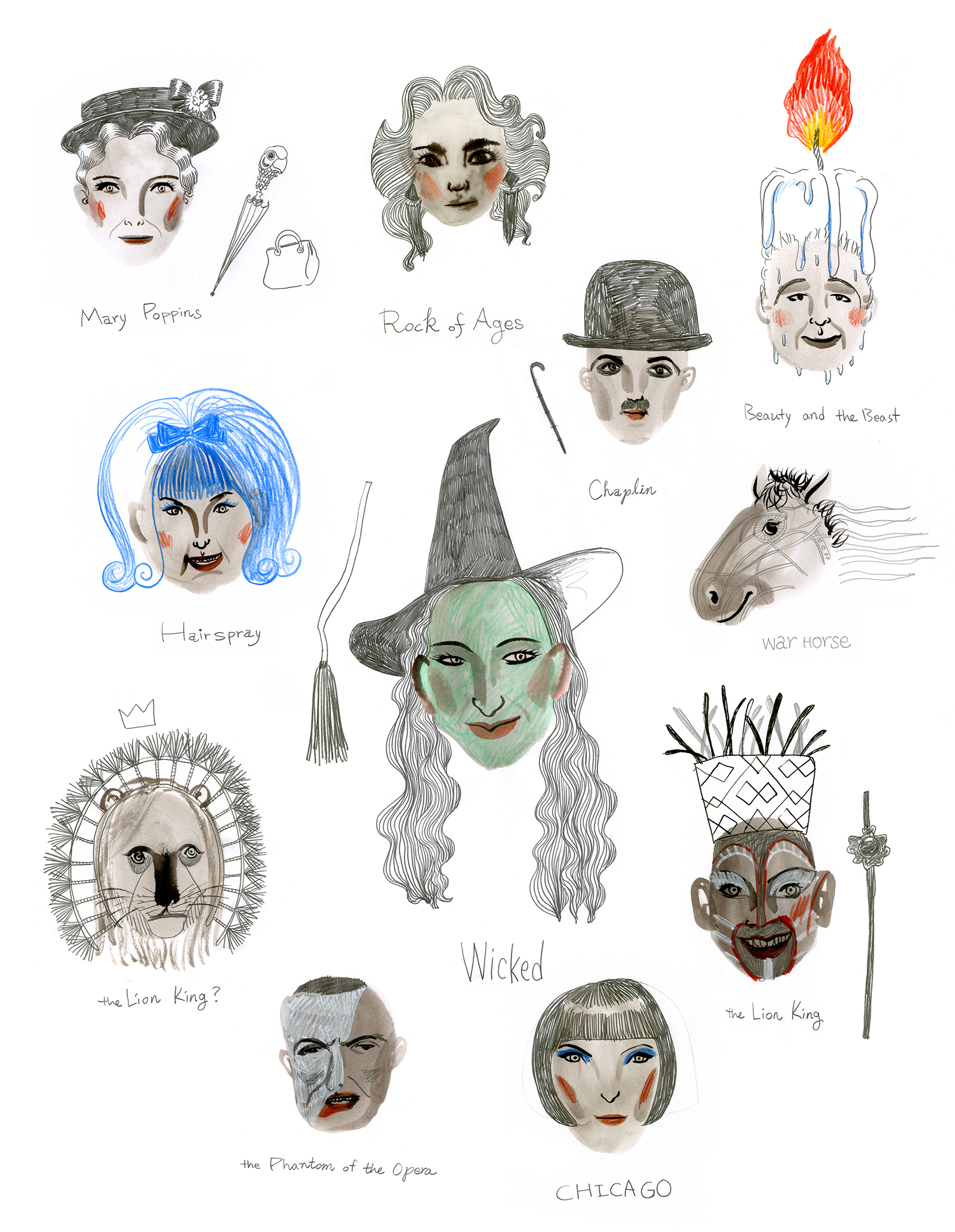 ARTIST: Hye Jin Chung
TITLE: Broadway Poster
ARTIST: Hye Jin Chung
TITLE: Planet Collector
ARTIST: Red Nose Studio
TITLE: Trick or Treat
CLIENT: American Way
ARTIST: Jungyeon Roh
TITLE: Map [1 of 2]
CLIENT: Kiehl's
ARTIST: Red Nose Studio
TITLE: Explore [1 of 4]
CLIENT: The New Yorker
ARTIST: Jungyeon Roh
TITLE: Live Cover Project [3 of 12]
ARTIST: Jungyeon Roh
TITLE: Live Cover Project [6 of 12]
ARTIST: Jungyeon Roh
TITLE: Live Cover Project [9 of 12]
ARTIST: Jungyeon Roh
TITLE: Live Cover Project [12 of 12]